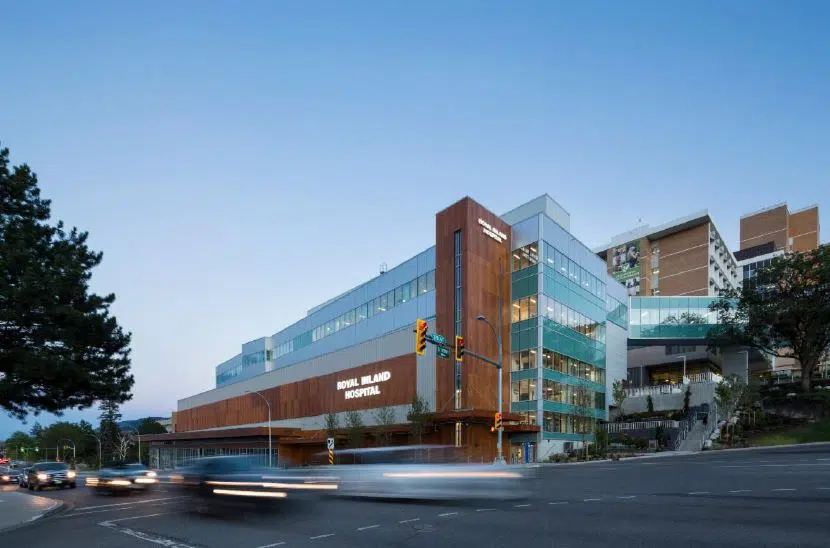 The Royal Inland Hospital chief of staff says the emergency department is still coping despite a "light" influx of patients as flu and RSV begin to take their toll on British Columbians.
Dr. Todd Ring says in the NL Noon Report that Kamloops Hospital is currently operating at 115 percent capacity, which he says is not unusual.
"Lately, our occupation has actually been quite good. We are at the capacity of 105 to 110 percent, which the hospital is doing quite well at that level."
With that being said, Dr. Ring that there is still a lot of pressure on the healthcare system, including RIH.
"We combine that pressure with the fact that we are still in the post-pandemic phase and staffing remains challenging at times, and that puts a lot of pressure on our staff."
Everyone is working extremely hard, but certainly, at RIH here, we're still managing and processing the volumes that come in," he added.
Dr. Ring specifically explains that they see a number of different demographics coming in at the RIH emergency room.
He says an increasing number of children with RSV are coming in.
"The concern is definitely with younger kids, because it can affect their respiratory system a little bit more because they haven't developed antibodies," he said.
"The good news is that the majority of otherwise healthy children will cope just fine. They will have a fever for a few days and some breathing difficulties, but we are talking about very small numbers that need to be admitted."
Dr. However, from a respiratory perspective, Ring says there has been an influx of children admitted to the children's ward in Kamloops.
As for Influenza, he says the number of cases has increased in both adults and children.
"When we get into our older adult population or those patients who are immunocompromised or their immune systems are not as strong, sometimes we will see those patients need to be hospitalized," said Dr. Ring.
"I think that's something that we're seeing when we look at our overall count of inpatients, which is going up right now as we see flu as one of the major drivers behind that."
Dr. Ring is encouraging people to get vaccinated against Influenza, COVID and RSV, saying this will help reduce the severity of the illnesses while helping prevent hospitalizations.