People with net worth of $1 million or more say they are more stressed about money than they were at this time last year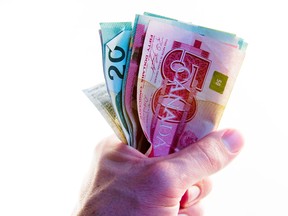 Reviews and recommendations are unbiased and products are independently selected. Postmedia may earn an affiliate commission for purchases through links on this page.
Article content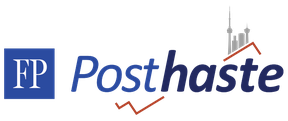 Good morning!
Article content
After months of belt-tightening by low- and middle-income families, it's the turn of wealthy Canadians to worry about the impact of the economy on their wallets.
People with assets of $1 million or more say they are more stressed about their finances than they were at this time last year, according to a new study from IG Wealth Management released this morning. More than three-quarters, or 82 percent, say they are concerned about the economy, while 72 percent are concerned about energy costs. Almost half, or 49 percent, are concerned about rising interest rates.
"Like other groups, high net worth Canadians are concerned about where the economy is going and its impact on their personal situation," said Damon Murchison, CEO of IG Wealth Management, in a press release.
Article content
Economic concerns have become universal as inflation and rising interest rates take their toll on most people's budgets. Daily expenses such as grocery bills in particular have come under pressure. Prices for food bought in stores rose 11 percent in October from the same time last year, data from Statistics Canada shows. But the cost of some dinner staples has risen even more, with pasta prices up 44.8 percent, lettuce 30.2 percent and rice 14.7 percent year over year. Meanwhile, gas prices rose 17.8 percent in October from the same month last year. Combine that with higher debt costs from rising interest rates, and many are forced to keep up with spending by cutting back on streaming services or other discretionary purchases to pay the bills.
Article content
Making ends meet is less of a concern for high-income Canadians. Instead, they are more concerned with protecting and growing the wealth they already have amid volatile stock markets and a slowing economy. That also prompts some to rethink what their retirement will look like. While they're not worried about having enough money to retire — 85 percent say that's no problem — half say they'll probably need to put away more than they originally thought to maintain a certain lifestyle. preserve. Nearly half say they are rethinking their investment strategies as a result.
And unlike lower-income Canadians, the wealthy are also taking steps to postpone their retirement date as life gets more expensive. Nearly half, or 46 percent, say they are changing when they make the jump to full retirement. More than 50 percent say they have to work longer to reach their savings goals because their investments are not performing as expected.
Article content
Yet most wealthy individuals have access to professional advice to help them weather a stormy economy, with three-quarters saying they already work with a financial advisor. However, there may be room for improvement. Only 45 percent have a plan that covers all aspects of their personal finances, such as lifestyle considerations, income, and tax and estate planning. And just over half say their adviser gives them the support they need to overcome any negative effects the economy may have on their investments.
But for high net worth individuals, the solution to getting through these "complicated times" financially unscathed is simple: Have a comprehensive plan. That's where a professional can step in and help, according to IG Wealth Management.
Article content
"With wealth comes more complexity," Murchison said. "It is especially important in these times to not only enlist the help of a qualified financial advisor who can put things into perspective, but also choose one who will work with you to develop a holistic financial plan that is stress-resistant. and keeps pace with your evolving situation."
__________________________________________________________________________
Has this newsletter been forwarded to you? Sign up here to have it delivered to your inbox.
__________________________________________________________________________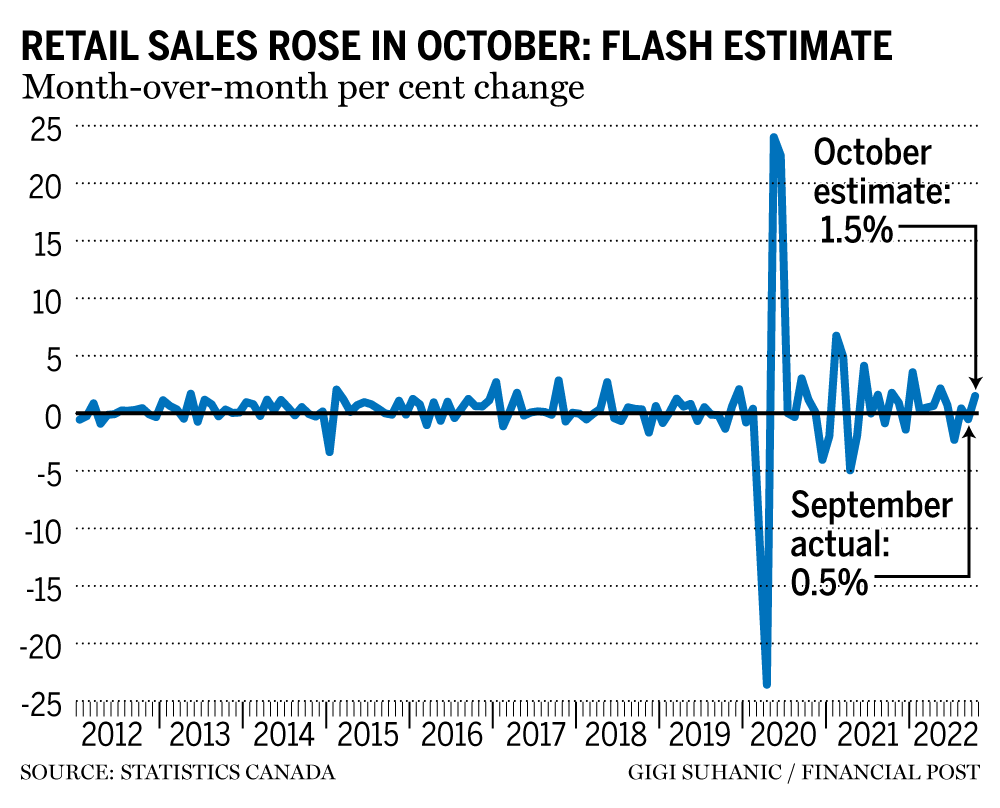 Retail sales are estimated to have risen 1.5 percent in October, Statistics Canada said Wednesday, casting doubt on the extent to which the economy slowed in the fourth quarter.
Article content
The 1.5 percent increase in retail sales would be the biggest since May and followed a small 0.5 percent drop in retail sales in September. Much of last month's rebound may reflect rising gasoline prices, though the statistics office did not provide details on what caused the October figure. Retail sales likely benefited from a 9.2 percent rise in gasoline prices.
Sales fell 0.5 percent in September, falling in seven of 11 subsectors, accounting for 74.9 percent of retail sales. It was led by lower sales at gas stations and food and drink stores.
— Bloomberg
_____________________________________________________

Nunavut Tunngavik Inc. organizes a summit on housing in the area.
Marilene Gill, Bloc Quebecois Member of Parliament for Manicouagan; Marilyn Gladu, Conservative MP for Sarnia-Lambton; and Daniel Blaikie, NDP MP for Elmwood-Transcona, will conduct a media availability on the third reading vote of the bill to protect workers' pension funds in the event of corporate bankruptcy.
Prime Minister Justin Trudeau will hold a bilateral meeting with Belarusian opposition leader Sviatlana Tsikhanouskaya.
Secretary of Natural Resources Jonathan Wilkinson; Adam van Koeverden, State Secretary to the Minister of Health and the Minister of Sport; and Lloyd Longfield, Liberal MP for Guelph, will make an announcement of 2 billion trees.
Kody Blois, Liberal MP for Kings-Hants, holds a press conference outlining the additional measures he believes are important to support Nova Scotians struggling with the cost of living.
Bank of Canada Governor Tiff Macklem and Senior Deputy Governor Carolyn Rogers appear before the House of Commons Standing Committee on Finance.
The Canada-Ukraine Chamber of Commerce is organizing a Rebuild Ukraine Business Conference. The conference will present investment projects aimed at reconstruction and modernization of Ukraine in the agriculture, construction/infrastructure and energy sectors. It will also highlight the tools and instruments being offered by the World Bank, EBRD and EDC to support Canadian companies interested in investing in Ukraine.
George Pirie, Ontario's Minister of Mines, will make an announcement.
The 19th edition of the Ontario Economic Summit will be held in Toronto. This year's theme is Building Ontario's Growth Agenda.
Jeremy Nixon, minister of seniors, community and social services, and Matt Jones, minister of affordability and utilities, will announce funding to help support Alberta's food banks.
TransLink CEO Kevin Quinn discusses the future of transportation in Metro Vancouver as he delivers his annual address to the Greater Vancouver Board of Trade. A moderated Q&A follows the keynote as Quinn discusses TransLink's plan to transform the way it does business as it expands and diversifies essential services.
FOMC meeting minutes released at 2 p.m
Today's data: Canadian travel data; Initial US unemployment claims, durable goods orders, S&P global manufacturing PMI, new home sales, University of Michigan consumer sentiment index
merits: Deere & Co., Nordstrom Inc., First Point Minerals Corp.
Article content
_____________________________________________________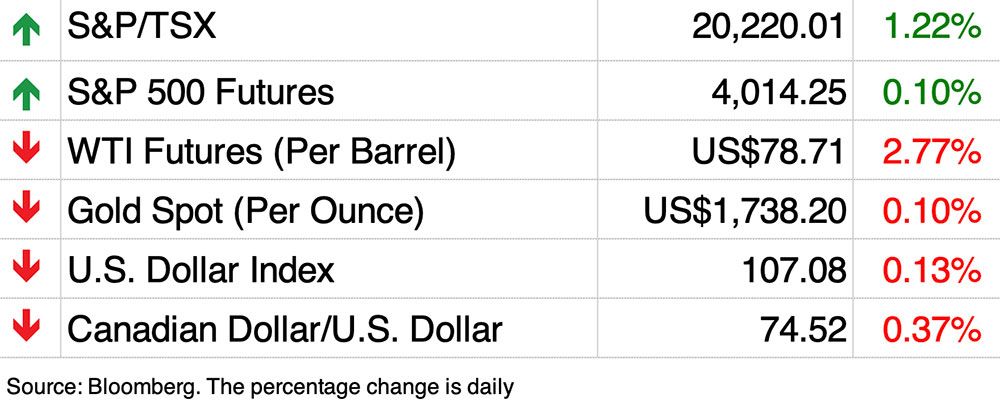 _______________________________________________________


Article content
______________________________________________________

For those hoping to get away for the winter the ideal time to book for the best deal is three to four months before your trip. That window is slowly closing for winter getaways but Black Friday offers a good opportunity to find deals on your trip to a warmer area or a skiing holiday. MoneyWise Canada columnist Barry Choi shares a list of some of the best packages to enjoy this holiday season.
______________________________________________________
Today's Posthaste was written by Victoria Wells (@vwells80), with additional coverage from The Canadian Press, Thomson Reuters, and Bloomberg.
Do you have a story idea, a pitch, an embargoed report or a suggestion for this newsletter? Email us at [email protected], or click reply to send us a message.
Listen to Down to Business for in-depth discussions and insights into the latest in Canadian business, available wherever you get your podcasts from. Watch the latest episode below: