Iran faces international criticism over the death of a young Iranian woman, Mahsa Amini, who died while being held by the country's vice squad.
Protests have erupted across the country, sparking unrest and clashes with security forces.
Here's a summary of the events that led to this.
What happened to Mahsa Amini?
Ms Amini was visiting Iran's capital, Tehran, from her hometown in the western Kurdish region of the country.
On September 13, the Iranian vice squad arrested her.
They said she wore her hijab too loose.
During her arrest by the police, she fell into a coma and died three days later.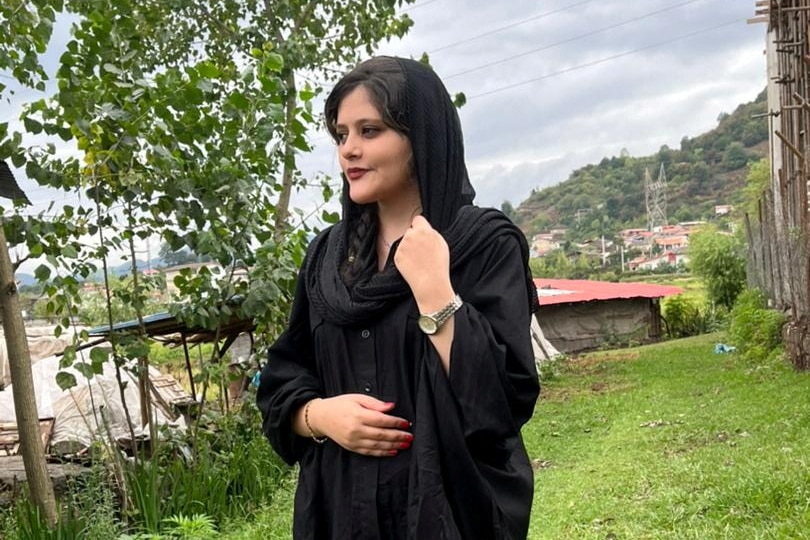 Lawyers accused the vice squad of beating Ms Amini.
Police dismissed the allegations, saying the 22-year-old suffered a heart attack while waiting with other detained women at a vice squad.
"Based on detailed research, since its transfer to the vehicle and also at the [station]there was no physical meeting with her," a police statement said.
But Mrs Amini's father told reformist news website Emtedad that his daughter had no health problems or heart problems.
He said his daughter was bruised and that he held the police responsible for her death.
Iran's state broadcaster aired footage showing a woman identified as Ms Amini falling over after rising from her chair to speak with an official at a police station – but the video could not be independently verified.
What is Iran's vice squad?
Iran's vice squad is the part of Iran's Law Enforcement Services (LEF), tasked with enforcing the country's laws against indecency and social vices.
The country requires women to wear the headscarf in a way that completely covers their hair in public.
What are the hijab laws in Iran?
The hijab has been mandatory for women in Iran since the 1979 Islamic Revolution and the morality police is tasked with enforcing those and other restrictions.
Iranian women have full access to education, work outside the home and hold public office.
But they are required to dress modestly in public, including wearing the hijab and long, loose-fitting robes.
What will happen to the protests in Iran?
Protests after Ms Amini's death began on Saturday and have now spread to more than 80 Iranian cities.
Most of the demonstrations are concentrated in the Kurdish-populated northwest of Iran.
A human rights group said at least 31 civilians were killed in the unrest, while state television estimated the death toll at 17.
In Tehran and some Kurdish cities, protesters set fire to police stations and vehicles on Thursday as public outcry over the death showed no signs of easing, with reports of security forces being attacked.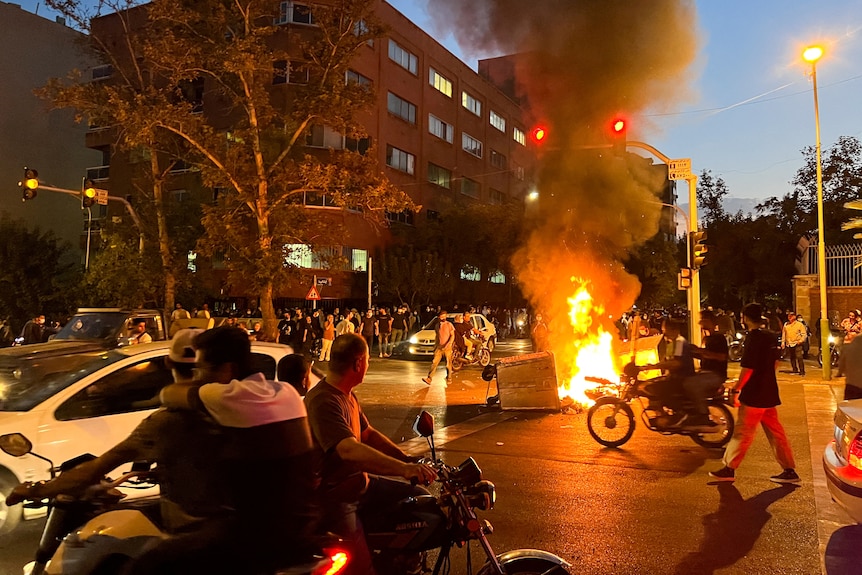 The demonstrations over Ms Amini's death are the largest in the Islamic Republic since 2019, when protests erupted over a government hike in petrol prices.
Human rights groups say hundreds have been killed in the crackdown that followed, the deadliest violence since the 1979 Islamic Revolution.
How has the world reacted to Ms. Amini's death?
Videos online show some women tearing off their obligatory headscarves and turning them demonstratively in the air.
Others show some Iranian women cutting their hair during a protest.
Demonstrations have taken place in countries around the world, from Greece to Turkey to Canada.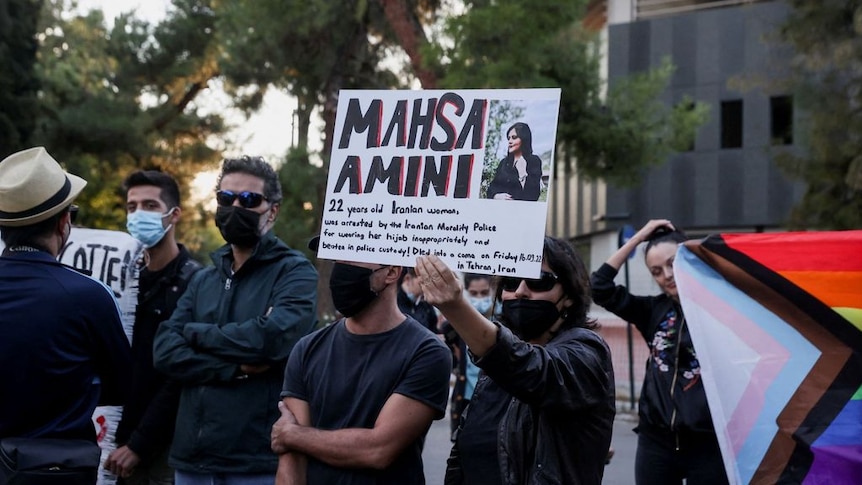 On Thursday, the United States imposed sanctions on Iran's vice squad, accusing them of abuse and violence against Iranian women and of violating the rights of peaceful Iranian protesters, the US Treasury Department said.
A White House National Security Council spokesman said they want to answer to Ms. Amini's death.
"The death of Mahsa Amini after injuries sustained while in police custody for wearing an 'inappropriate' hijab is a horrific and gross insult to human rights," the official said.
"Women in Iran should have the right to wear whatever they want, free from violence or intimidation. Iran must end the use of violence against women to exercise their fundamental freedoms."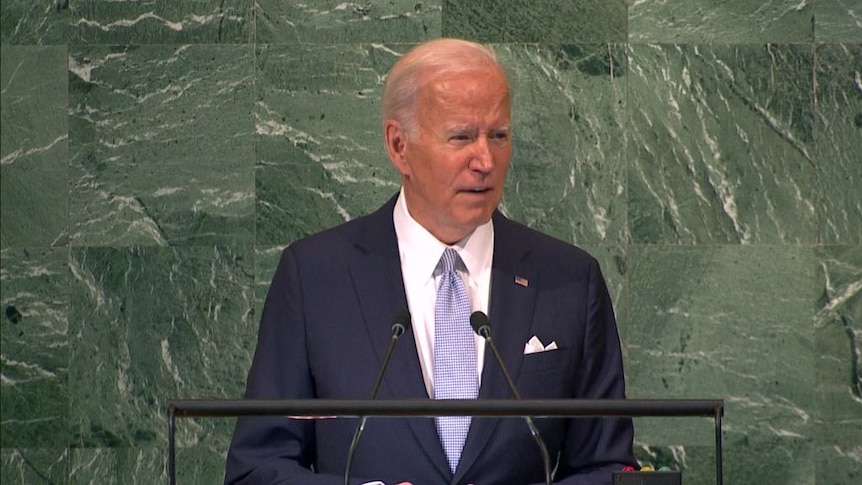 How has the Iranian government reacted?
Iran's Ministry of Intelligence has warned that attending protests over Ms Amini's death is illegal and that anyone who participates will be prosecuted, Iranian news websites report.
On Wednesday, Tehran's governor said authorities have arrested three foreigners in protests in the capital, without further elaborating.
Iranian security forces have arrested at least 25 people and the governor of Kurdistan province says three people have been killed by armed groups in connection with the protests. However, the exact death roll remains unconfirmed.
ABC/AP