Great moments in PC gaming are bite-sized celebrations of some of our favorite gaming memories.
Crusader Kings 3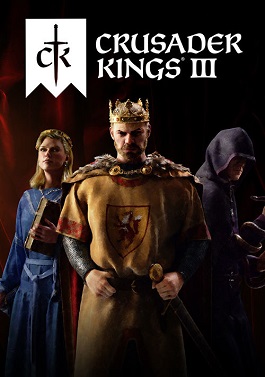 Developer: Paradox
Year: 2020
Death and betrayal aren't new concepts in Crusader Kings 3 – you've probably done the same for most of its predecessor – but the random events that can take place make some deaths that little bit extra special. What made this particular death even more memorable is that it is definitely something that happened during Scotland's tumultuous feudal history, or maybe even last weekend. Let me set the tone:
After King Malcolm III of Scotland reclaims more land from the English and the Nords, he decides, "You know what? I'm going to have a party!" He invites his loved ones to celebrate his success and sets up a large spread. As king, he has plenty of good drink for the festivities. Malcolm can be a little hot-headed at times – okay, he has the wrathful, cynical and arrogant traits, so bear with me – but overall he enjoys the atmosphere. Except that Malcolm's fucking cousin, the gobby Gospatric, has decided to tease him as he tries to piss royally.
This is where things get a little out of hand. Gospatric can't even call Malcolm a "rattling coxcomb" before Malcolm stabs him – in the SIGHT† In the middle of piss, this guy sticks his cousin right in the coupon. Didn't even hesitate. What's worse, the game didn't even give me a choice. I had no part in the face-stinging bonanza. It took five minutes of squeaky laughter before I could make the next decision.
This next decision was a little less shocking, but made sense given the circumstances. You see, Malcolm's son, Malcolm IV, saw the whole thing come crashing down. You can beg him not to tell anyone, which he will begrudgingly do, or you can also kill him while joking, "Talk about being in the wrong place at the wrong time!" The casual humor surrounding this affair and others like it is what makes the random events of Crusader Kings 3 so much fun.
A split second decision like this can change the course of your entire game. Though he had sworn to silence, Malcolm IV was a prick to the king from that point on, so he had everything taken from him and was practically excommunicated from the family.
Sounds about right for Scotland in 20 – I mean, 1066.