The Canadian Hurricane Center is providing an update today on Hurricane Fiona as it continues to churn toward Atlantic Canada.
The latest tropical cyclone information statement released last night showed the storm was located southwest of Bermuda and was moving north at about 12 mph with maximum sustained winds of 213 mph.
Environment Canada warns of potentially serious impacts from the storm for much of Atlantic Canada, including Newfoundland and Labrador.
By Friday evening, Hurricane Fiona will be south of Nova Scotia, cutting through the Gulf of St. Lawrence on Saturday and arriving in southeastern Labrador early Sunday. Fiona will bring hurricane-force winds and significant rainfall – up to 200mm in the storm's path – with a high probability of flooding. The Maritimes will receive the heaviest rain, while the major impact on Newfoundland will be high winds and storm surge. Particularly vulnerable are western Newfoundland, southwestern Newfoundland, and southern coastal areas.
Today's update from the Canadian Hurricane Center comes this afternoon at 1:30 PM. Immediately after On Target, VOCM News will provide the press conference.
The town of Corner Brook prepares for the arrival of Hurricane Fiona.
The latest hurricane track indicates that the large and powerful storm is headed straight for the area on the night from Friday to Saturday.
The city outlines numerous proactive measures they took ahead of Fiona's arrival, including clearing priority catchment basins and headwalls, equipping public works trucks with flood control tools and sandbags, and adjusting staffing levels to meet the need.
They ask residents and business owners to check their catchments, prune trees, secure outdoor items that can blow away and make sure they are prepared for a power outage.
During the storm, residents can call 637-1666 to report flooding or damaged city infrastructure.
Area MHA Gerry Byrne says the name of the game right now is vigilance.
He says crews need to be able to respond quickly and educate residents about how to stay safe during the storm.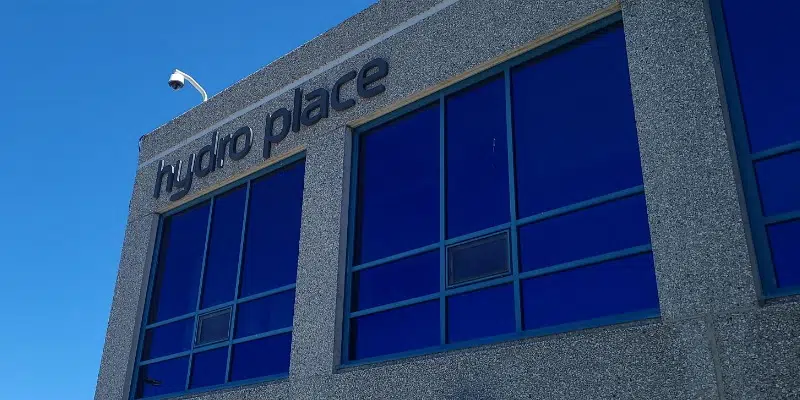 Newfoundland and Labrador Hydro prepares for Hurricane Fiona by having crews and contractors ready. Hydro produces about 90 percent of the electricity used on the island and says it has about 60 percent extra capacity when needed. That equates to about 400 to 500 megawatts.
The Crown Corporation is the retail supplier for all of Labrador and some remote parts of Newfoundland.
Scott Crosbie, VP of Operations at NL Hydro, says they have gas turbines in Stephenville, Holyrood and just outside St. John's in Hardwoods, and can add thermal generation to Holyrood if needed.
Gas turbines offer a very quick start, but thermal generation at the Holyrood plant can take hours, even days.